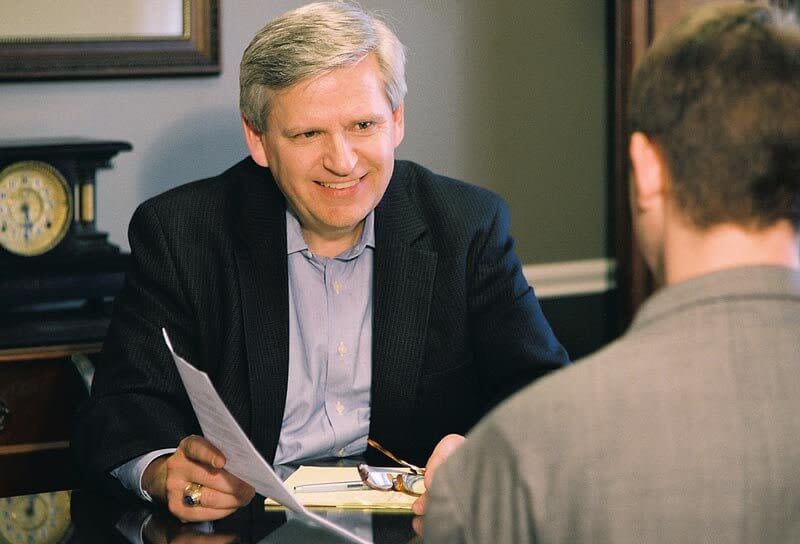 Protecting Your Most Valuable Asset: Your Future
Your most important assets are your health, your family, your education, and your career.
I draw on more than 30 years of experience in government and the corporate world, as well as a litigator in private practice, to advocate the rights of individuals and prepare for their future financial security and protection.
If you are in Northeast Ohio and need the services of an employment attorney or a lawyer skilled in estate planning, business succession planning, and wealth accumulation or protection strategies, contact me today and let me know how I can help you. I offer the most reasonable rates of a suburban practice with services comparable to the professional quality of a large, downtown law firm.
Major Life Transitions
At the Law Offices of S. David Worhatch, I represent clients who need assistance going through major transitions in their lives. I help people prepare to weather future storms and take advantage of career and financial opportunities that come their way. I help clients who need guidance in:
If you are moving from one job or career to another or you feel you have been wrongfully terminated, discriminated against, or harassed in the workplace, you need an effective employment law attorney to help you protect your career. I can negotiate a separation or severance agreement that will permit a safe and secure transition as you move from one job to the next, set up your own business, or become a partner or shareholder in an established enterprise.
If you are an executive or senior-level manager faced with decisions affecting your salary and benefits, perquisites of employment (also known as "perks"), bonus or incentive compensation packages, non-compete agreements, sales commissions, consulting fees, or severance or separation packages, you need an executive compensation lawyer to help you negotiate effectively. I can prepare the necessary contracts to protect your interests, especially in the transition that comes with promotion from mid-level management to the ranks of senior-level and executive management.
Succession and Estate Planning
If you need help with major decisions such as selling a business, making sure your family is provided for, or making plans to retire from the business you have built while minimizing your worries in your retirement years, you need an Ohio estate planning lawyer who can help you negotiate terms of sale, draft a will, set up a trust, address insurance questions, write instruments needed to carry out your objectives or work with you to plan for a successful transition into a new phase of your life. I can expertly do all of the above for your financial security and the protection of those you love.
If you need help with commercial and residential real estate transactions, commercial developments and residential subdivisions, home builders, leases, mortgages, land contracts, land use, zoning and building laws, regulations and appeals, title insurance, lenders, real estate agents, brokers and commissions, property tax appeals and valuations, disputes involving real estate interests, contract disputes over real property rights, and specific enforcement or performance of real estate contract terms, you need a real estate attorney who has a wide variety of experiences in the areas that matter most to you.
How We Protect You
Meeting
As all legalities entail unique circumstances, we sit down to explore your issues. The more I learn from you, the better my strategies become.
Analyze
I break down your legal matters and information I gained from our meeting.
Strategize
With more than 30 years of experience, I create sound strategies and options.
Act
Our strategy, based on your information and needs, is put into action seeking an expeditious, favorable outcome.
I Can See What's Coming
Experience helps me predict outcomes relevant to your circumstances.
The Law Offices of S. David Worhatch in Stow, Ohio, serves clients in Cuyahoga County, Summit County, Portage County, and Geauga County, including the communities of Akron, Cleveland, Kent, Ravenna, Aurora, Bainbridge, Bath, Beachwood, Brimfield, Chagrin Falls, Chesterland, Clinton, Copley, Cuyahoga Falls, Fairlawn, Franklin, Green, Hudson, Hunting Valley, Kirtland, Lyndhurst, Mantua, Mayfield, Medina, Moreland Hills, Munroe Falls, New Franklin, Northfield, Norton, Orange, Pepper Pike, Richfield, Sagamore Hills, Shaker Heights, Silver Lake, Solon, Springfield, Stow, Streetsboro, Tallmadge, Twinsburg, Wadsworth, Waite Hill, and Walton Hills.